Kick It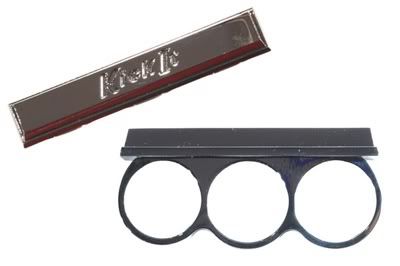 Imagine getting into a fight and leaving a Kit Kat shaped stamp on your opponents forehead? Pretty funny huh? You may receive a glassing in return... so we recommend these actions.
Japanese label Phenomenon
latest collection includes a cool 3 finger Kit Kat shaped... Kick It Ring. The ring comes in both silver and gold design.