We really should have posted this a little while back, being Melbournites ourselves. 'Kings Way' is a book that has already gained instant legend status. The book has been a gruelling nine year project for graffiti experts (and writers themselves) Duro Cubrilo, Karl Stamer & Martin Harvey. King's Way outlines the beginnings of Graffiti/Street Art in Australia. Street Art is a huge sub culture in Melbourne and it is about time the originators gained the respect they deserve. Go cop this piece of history this weekend. Great job guys!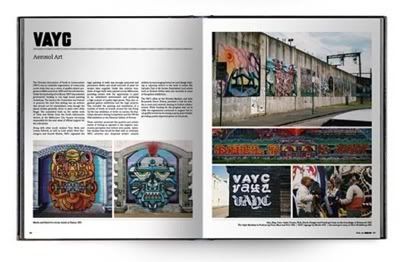 Some peeps were lucky enough to pick up the limited edition books! Unfortunately they are now sold out.
Check out the interview with the authors
here
, or alternatively hit their website
www.kingswaybook.blogspot.com
for updates and news.