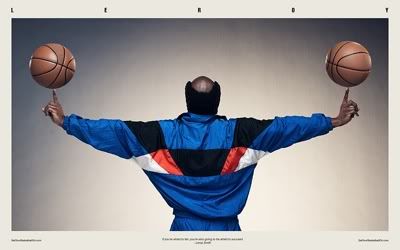 The team at the Jordan Brand have recently divised a charactor by the name of Leroy Smith (Eddie Murphy). Leroy Smith is known as 'The man who motivated Michael Jordan to be the greatest player in the world". The Jordan Brand marketing team are trying to persuede the NBA to induct Leroy (alongside MJ) to the Hall Of Fame this September and they need your support :
getyourbasketballon.com
.
To coincide with the campaign they have released four limited edition t-shirts.